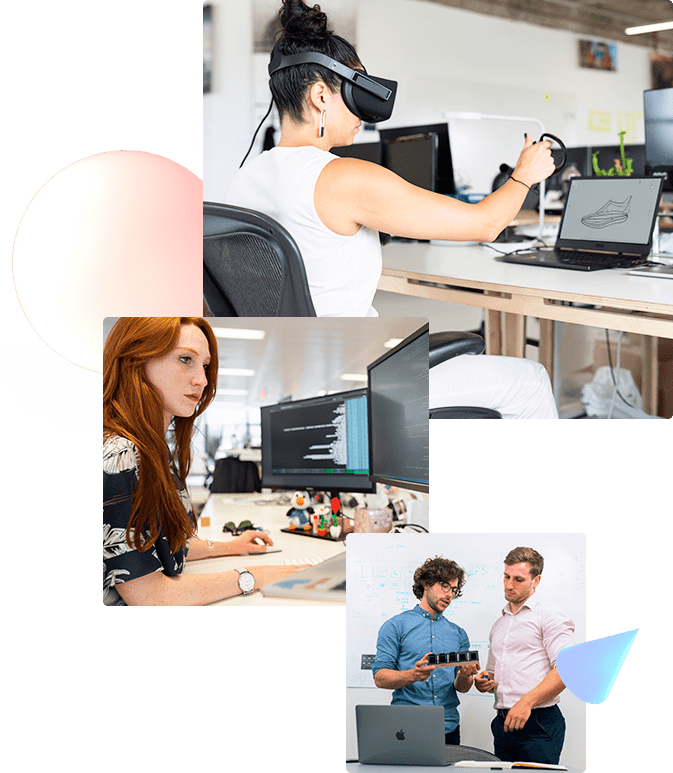 We'll build your software or app from scratch or we can enhance your existing products with extra features to upgrade your system to the next level.
We offer businesses full-stack development, system integration, support, and maintenance. You can start with a single application and proceed with us to create a complete software ecosystem. As a flexible application development company, we offer our clients the flexibility that they need to run their businesses efficiently.
We create application solutions that help businesses get the most out of their teams in terms of efficiency.